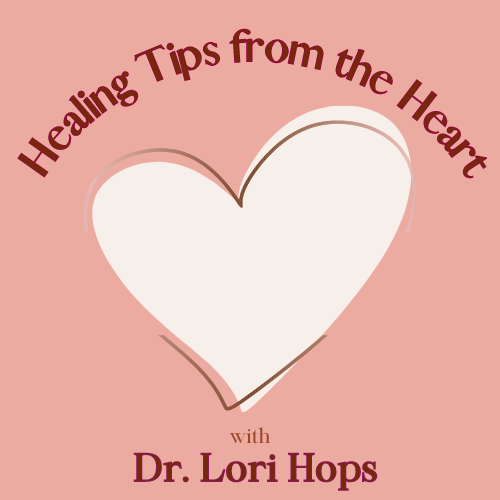 Energy Psychology Association for Comprehensive Energy Psychology
Energy psychology (also known as cognitive somatic practices) is a family of mind-body methods that rapidly reduce stress and trauma while increasing calm. Energy psychology (EP) methods combine cognitive interventions with somatic techniques that influence the human bio-energy systems such as meridians, chakras and the biofield to elevate physical, mental, emotional and spiritual wellbeing. Calming the body (where stress is stored) is a missing key to unlocking rapid change. Read more
Logosynthesis is used in coaching, counselling and psychotherapy – and as a self-help tool. The model supports people in finding their deeply personal life path. Logosynthesis is efficient, effective and easy to communicate. The system contains a theoretical model, a basic attitude, principles of action and concrete interventions. Read more. Logosynthesis Facebook group
Exploring deeper and higher dimensions and the hidden patterns that shape the mind, behaviour, and events. Key concepts include; the spinning merkabah fields; the 12-point grid; the parallel self; errant coding; parasitic energies; the illusory ego. Read more.
The Reiki Alliance
Reiki is a Japanese word translated as "Universal Life Energy" by Hawayo Takata. It is a mind, body, spirit system of natural healing. The Reiki Alliance is an international communit of Reiki Masters practicing and teaching Usui Shiki Ryoho. Read more.
The Bengston Energy Healing Method® is an innovative healing technique that has been shown to be effective on a wide variety of conditions. The core of the Bengston Method is Image Cycling™. Details about the method and how it evolved can be found in the book, The Energy Cure, or in the 6 audio CD set, Hands-On Healing: A Training Course in the Energy Cure. The technique is largely "mechanical" and "belief free," but like any new skill, it takes practice and commitment to become proficient! Read more.
More Resources
Emotional Freedom Techniques/Thought Field Therapy
Blog on what to say when you are tapping Tapping and Words by Dr. Lori Hops
Blog on how to modify blocks to treatment using energy psychology by Lori Hops
General Information on Energy Psychology
Research on Energy Psychology and Energy Healing
Thought Field Therapy (TFT) https://www.thoughtfieldtherapy.net/ https://tfttapping.com/
Muscle Testing/Ideomotor Cueing
Muscle Testing blog https://www.energypsych.org/blog/muscle-testing-101-four-tools-to-tune-into-your-bodys-wisdom
Energy Practices
Acupuncture https://www.hopkinsmedicine.org/health/wellness-and-prevention/acupuncture
Blog on Chakras and Intuition by Dr. Lori Hops
Blog on Grounding by Dr. Lori Hops
Blog on How Energy Healing Works by Dr. Lori Hops
Blue Diamond Healing https://www.philmollon.co.uk/blue-diamond-healing
Emotional First Aid (website) https://energypsych.lpages.co/emotional-first-aid/
Logosynthesis Model for Professionals presentation with Dr. Boncina and Dr. Hops
Over energy correction https://www.youtube.com/watch?v=1dFUhULhWxM
Psychoanalytic Energy Psychology https://www.karnacbooks.com/product/psychoanalytic-energy-psychotherapy/25878/
Resources for Resilience Self-Help Videos
Types of energy psychology and energy healing podcast with Dr. Popescu and Dr. Hops
The Wayne Cook Posture https://www.youtube.com/watch?v=EJQXoHuRbC4
Mindfulness Practices
BAMPA https://www.eamba.net/community/united-kingdom-british-association-of-mindfulness-based-approaches/
Bavhana Metta practice of lovingkindness https://www.accesstoinsight.org/lib/authors/nanamoli/wheel007.html
Mindfulness meditation https://www.youtube.com/playlist?list=PLbTuZkZyHw9I7-YcOp27YgOVuo1tCJUFE
Mental Health and Mental Illness Support
Cognitive Behavioral Therapy (CBT)
National Alliance on Mental Illness https://www.nami.org/Home
Science of Intuition podcast by Dr. Lori Hops
Self-Care for Healing Professionals Podcast with Cathy Caswell and Dr. Lori Hops
Organizations
Advanced Integrative Therapy https://ait.institute/
Eden Method https://edenmethod.com/
Emotional Freedom Techniques International (EFTi) https://eftinternational.or
EMDR EMDR Association UK – Overcoming trauma with expert help – Overcoming trauma with expert help
EMDR International Association Home | EMDR Practitioners (emdria.org)
Institute for Noetic Sciences (IONS)
Kryon and Lee Carroll https://www.menus.kryon.com/
Monroe Institute (MI)
Tapas Acupressure Technique (TAT) https://tatlife.com/
Other